Avisen Legal Welcomes Javier Romay and Sean Smallwood for Fall 2021 Business Law Externships!
Javier Romay is a 2L at the University of St. Thomas School of Law. He earned his Bachelor of Music degree from Iowa State University in 2014. After undergrad Javier worked as a PCA (personal care attendant) for a close family friend diagnosed with Duchenne Muscular Dystrophy. He helped him with everyday activities, medical needs, and in attending the University of Minnesota to earn his Bachelor of History degree. During this time, he was also a freelance musician, trumpet player, in the Twin Cities and was a freelance published cartoonist. Additionally, Javier served as a Peace Corps Volunteer in a community health capacity in Ecuador, in South America. He was interested in law from an early age and eventually made way back to academia to pursue his legal education and career.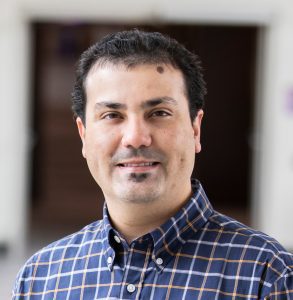 Sean Smallwood is a second-year law student at the University of St. Thomas School of Law in Minneapolis. Sean graduated from the University of North Texas in 2013 and obtained a graduate degree from the University of Vermont in 2015. Prior to attending law school, Sean worked in higher education in a variety of roles, supporting undergraduate and graduate students as they matriculated through the institution. Most recently, Sean worked at the University of Minnesota advising student government leaders in their respective organizations.
Sean hopes to take some of the skills he learned in higher education and blend them with his passion for helping organizations navigate the legal landscape to achieve their goals. Outside of studying, Sean enjoys competing in local CrossFit competitions, attempting to bake things from the Great British Baking Show, and trying new craft beers.